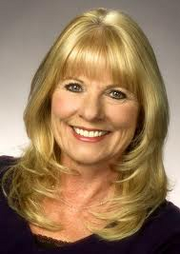 Kim Irvine
is an Imagineer and the daughter-in-law of
Richard Irvine
and daughter of
Leota Toombs
. She began her Imagineering career in
1970
, founded
Disneyland's
Imagineering office in the early 1980's and currently serves as the Art Director for Disneyland Park.
Among the Disneyland projects that she has worked on include a redesign of the Plaza Inn restaurant, the Disneyland Dream Suite, the 2008 version of the Sleeping Beauty Castle walk-through, the 2008/2009 refurbishment of It's a Small World, the 2009 version of Great Moments with Mr. Lincoln and the 2013/2014 expansion of Club 33.
She also portrayed the face of Madame Leota in Haunted Mansion Holiday.
On March 12th, 2011, she received the Themed Entertainment Association's "Buzz Price Award", recognizing a lifetime of distinguished achievements.
Ad blocker interference detected!
Wikia is a free-to-use site that makes money from advertising. We have a modified experience for viewers using ad blockers

Wikia is not accessible if you've made further modifications. Remove the custom ad blocker rule(s) and the page will load as expected.