Jack and Kai were both taught by their grandfather, (who also taught Bobby Wasabi). Unlike Jack, who cares about discipline and respect, Kai cares more about winning and is very competitive. He defeated Jack so badly, Jack quit karate until he moved to Seaford. Since then, he and Jack don't get along and have a type of rivalry. He later came to Seaford and joined the Black Dragons because he heard they were Jack's rivals.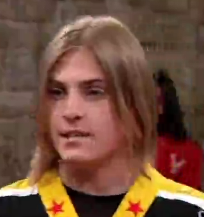 Ad blocker interference detected!
Wikia is a free-to-use site that makes money from advertising. We have a modified experience for viewers using ad blockers

Wikia is not accessible if you've made further modifications. Remove the custom ad blocker rule(s) and the page will load as expected.