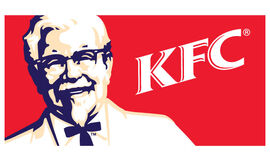 KFC (the name was originally an initialism for Kentucky Fried Chicken) is a fast-food restaurant chain that specializes in fried chicken and is headquartered in Louisville, Kentucky, in the United States. A subsidiary of Yum! Brands, they also serve salads and side dishes, such as mashed potatoes, macaroni, and coleslaw. Although not owned by Disney, it did sponsor the company in 1997 by including toys based on Timon & Pumbaa in KFC Kids' Meals.
Gallery
Ad blocker interference detected!
Wikia is a free-to-use site that makes money from advertising. We have a modified experience for viewers using ad blockers

Wikia is not accessible if you've made further modifications. Remove the custom ad blocker rule(s) and the page will load as expected.