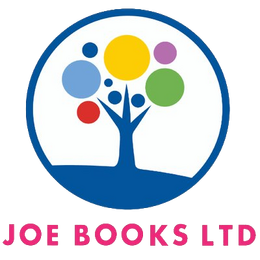 Joe Books, Ltd. is a Canadian comic book publishing company founded in 2014 by Adam Fortier, who had previously worked as Vice President of Boom! Studios around the time it had the rights to publish Disney comic books. Joe Books currently holds the rights to publish comic books based on Disney's animated feature films and television shows.
In addition to a line of monthly titles, Joe Books' output of Disney material includes trade paperbacks reprinting past comics based on the franchises, as well as "Cinestory" graphic novels, featuring adaptations of movies and TV episodes made from screenshots (similar to the format used by Tokyopop's CineManga books). They are also publishing novels based on the works of Marvel Comics.
Joe Books had also planned on publishing a series of Disney comic strips, written and drawn by Amy Mebberson, that would be delivered each month to a subscriber's digital device;[1] however, this plan never came to be.
Publications
Regular comic books
Graphic novels
Reprint collection TPBs
Cinestory novels
Main article: Cinestory Comics
Marvel novels
References
External links