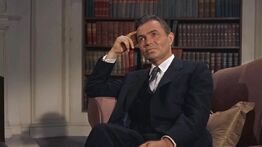 James Mason (1909 - 1984) was a British actor who was known for a number of famous movies, including Alfred Hitchcock's North by Northwest and Stanley Kubrick's Lolita. He is also known for starring as Captain Nemo in Disney's film 20,000 Leagues Under the Sea.
Ad blocker interference detected!
Wikia is a free-to-use site that makes money from advertising. We have a modified experience for viewers using ad blockers

Wikia is not accessible if you've made further modifications. Remove the custom ad blocker rule(s) and the page will load as expected.