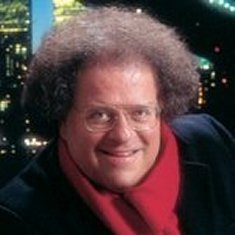 James Lawrence Levine (born June 23, 1943) is an American conductor and pianist. He is currently on hiatus from his work as Music Director of the Metropolitan Opera, a situation necessitated by health problems and not due to end before the fall of 2013; the hiatus began in May 2011. In 1990, at the request of Roy E. Disney, he arranged the music and conducted the Chicago Symphony Orchestra in the soundtrack of Fantasia 2000, released by Walt Disney Pictures. Levine was featured in the animated Disney film Fantasia 2000. He conducted the Chicago Symphony Orchestra in the soundtrack recordings of all the music in the film (with the exception of one segment from the original 1940 Fantasia). Levine is also seen in the film talking to Mickey Mouse before introducing the Pomp and Circumstance Marches segment.
Gallery
Ad blocker interference detected!
Wikia is a free-to-use site that makes money from advertising. We have a modified experience for viewers using ad blockers

Wikia is not accessible if you've made further modifications. Remove the custom ad blocker rule(s) and the page will load as expected.