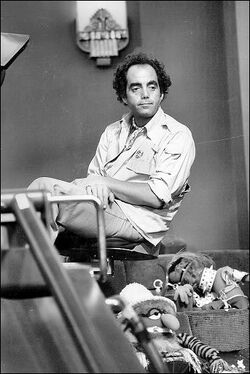 James Frawley (born September 29, 1936) is an American director and actor, and a member of the Actors Studio since at least 1961. Frawley was born in Houston, Texas.
His only role in a Disney-related production so far was the greasy waiter at The El Sleezo Cafe in The Muppet Movie. He also directed the film and five episodes of the Buena Vista Television series Grey's Anatomy.
Gallery
Ad blocker interference detected!
Wikia is a free-to-use site that makes money from advertising. We have a modified experience for viewers using ad blockers

Wikia is not accessible if you've made further modifications. Remove the custom ad blocker rule(s) and the page will load as expected.