"Sorry, kids. You don't get to see my little party trick after all."
―Dr. Bruce Banner referencing to The Hulk
The Incredible Hulk (real name Robert Bruce Banner) is a superhero from Marvel Comics. Bruce Banner is a brilliant scientist who after a lab accident involving gamma radiation, can transform into an immensely strong green-skinned monster called the Hulk whenever he gets angry. He appears in both the Marvel Cinematic Universe and various Marvel Animation. In the MCU, he debuts as the eponymous protagonist in the 2009 film The Incredible Hulk, and starting with the 2012 film The Avengers, is one of the main protagonists of all subsequent Avengers films, and as the tritagonist of the 2017 film Thor: Ragnarok.
Hulk was created by Stan Lee and Jack Kirby.
Background
Personality
Banner is a genius as an expert in the field of gamma radiation. He is overly sarcastic by guessing Hawkeye's joke. After having exposed to the gamma bomb he gained another personality that is monstrous, called the Hulk, that he can change into after his heart rate goes at a certain point by getting too excited or angry. He tries to maintain his heart rate by calming himself down, but it seems that he's able to bring out Hulk by will alone.
Banner's personality is that of a kind doctor who likes meeting new people, such as Tony Stark and Steve Rogers, although he is not without a sarcastic side. He is a brilliant scientist whom Tony Stark likes and he makes great work which makes him a great scientist as well. Given that Bruce also sometimes can feel a little upset or angry and depending on what he's feeling. When he transforms into the Hulk then that means he's angry and he's not happy at all. But Bruce is a very nice guy and always helps out, even when it's very difficult for him to fit in with other people. He is known to also be very smart and intelligent and he knows what he's doing when he's performing experiments in his lab or workplace.
As the Hulk, he is very aggressive especially when he changed into the Hulk when he was angry, after changing into the Hulk, he causes destruction to his surroundings and beats anything in his path, however, he has a soft spot for animals. After some time, Hulk respected people and had the thought of helping them instead of hurting them, such as when the Hulk rescued Hawkeye's men from a helicopter crash. He can get along with people very well, but can be easily irritated by others if they think that Hulk is only a monster.
Powers and Abilities
Powers
Transformation: Due to the Gamma Radiation that has mutated his body, Bruce is able to transform between his normal, unpowered human form and the form of one of the most powerful superhumans. Bruce has trouble with this ability as it only activates by pure aggression and requires force of will to summon it. In addition, this transformation has led to a dual consciousness, with one being Bruce and the Hulk. As of now, the Hulk is in charge of their shared body. He has only transformed back into Banner a handful of times.

Superhuman Strength: As the Hulk, Bruce has virtually unlimited superhuman strength at his disposal. He is strong enough to match his teammate Thor in combat, as well as break through the incredibly powerful gravitational influences of the villain Graviton. He is easily able to heft objects like tanks with one hand and use them akin to a baseball bat. Frankly he is capable of picking up any object he wants to. Bruce's strength increases when he is angry, and this is something that has led to the downfall of many villains.
Superhuman Durability: As the Hulk, Banner possesses near-invulnerability toward all types of harm. He has been struck with bullets, laser cannons, powerful, magical, and technological energy blasts, and falls from great heights with no injury. His durability is similar to that of Thor, Ronan the Accuser, and the Thing.
Environmental Adaptation: As the Hulk, Bruce can adapt to any environment, even airless space. Bruce can adapt to a wide diversity of hostile habitats. Bruce can harmonize his biological structure with the depths of the ocean. He can even speak in these inhospitable habitats. Bruce can eat, drink, breathe, and function normally in any environment. He does not need to eat, drink, or breath, and his ability to adapt to his environment is an inherent property, which is also enhanced and amplified by his rage, excitement, stress, and necessity.
Weaponizing: As the Hulk, Bruce had to make something useful out from any object and used them as melee and ranged weapons like tanks, missile launchers, signboards, cars on foes.
Accelerated Healing Factor: Hulk can heal even serious wounds within seconds. These attributes make him extremely difficult to kill, even if he is in his human form.
Superhuman Endurance: Bruce's body generates no fatigue toxins during physical activity, granting him nigh limitless endurance in all physical activities. His stamina and vitality are inexhaustible and limitless.
Superhuman Stamina: Bruce's stamina and vitality are inexhaustible and limitless.
Superhuman Speed: Bruce is capable of running faster than a human; Hulk could even surpass an aircraft while on land, he can swim at 100 knots, and keep up with Emil Blonsky. His reflexes have even been described as "lightning-fast reflexes", fast.
Abilities
Advanced Hand-To-Hand Combatant/Martial Artist: Although he has not be formal training in hand-to-hand combat and martial arts; his fighting skills combined with his superhuman physical attributes, makes Hulk a formidable opponent alone in single combat. In his human form, Bruce received training in hand-to-hand combat and martial arts; in Brazil from a hand-to-hand combatant and martial artist expert.
Genius-Level Intellect: Bruce possesses a genius-level intellect, famous for being one of the foremost geniuses of his generation.
Master Scientist: Bruce is one of the world's renowned scientist in fields such as Biochemistry, Nuclear Physics and, especially, Gamma Radiation.
Expert Tactician: Bruce is an extremely skilled tactician.
Multilingualism: Bruce is capable of fluently speaking English, Portuguese, Spanish, and Hindi.
Equipment
Stretchable Pants: After the Battle of New York, Bruce became a consecrated member of the Avengers, he acquired a uniform with the main feature of stretching to fit his Hulk physique after his transformations. He uses a pair of trousers made with a flexible microfiber fabric, the material of which was shown to be extremely durable on several occasions, like when the team attacked the HYDRA Research Base, Bruce turned back into the Hulk with his pants still intact.
Battle Axe: As Bruce became a gladiator, the Hulk had gained a large special metallic battle axe that sutiable to his own size.
Hammer: With Bruce as a gladiator, the Hulk had also obtained a special metallic war hammer that aids him with battling others in the arena.
After the Culver University's incident, Bruce used several pieces of equipment while he was a fugitive. Some of these were destroyed or confiscated by United States Armed Forces. To prevent clues, Bruce avoided the use of credit card, identity documents and phones. The materials he used included;
Wrist-Mounted Cardiovascular Monitor: A gauge used to monitor Bruce's heart rate, helping him to prevent a transformation into the Hulk. The first monitor was destroyed after Bruce's transformation in Brazil. The last one seen was given by Betty Ross and seized by United States Armed Forces.
Laptop Computer: A cheap laptop with an encrypted instant messaging software installed. Bruce used it to chat with "Mr. Blue" a.k.a. Samuel Sterns. Bruce always carried it in a backpack, so he could maintain a communication where he was.
Appearances
The Incredible Hulk
Prior to the events of the film, Banner was hired by General Ross to work on research on radiation resistance. In reality, the project was an attempt at recreating the Super Soldier serum that was used on Captain America. Upon creating a feasible sample, Banner was so sure of himself that he exposed himself to gamma radiation to test the recreated serum, but the experiment transformed him into the Hulk. The Hulk demolished the lab, grievously injuring his girlfriend Betty and forcing him on the run. Now a fugitive from the United States, Banner worked in a soft drink bottling factory in Brazil while attempting to find a cure for his condition with the help of an Internet friend known to him as "Mr. Blue". To prevent another transformation, Banner underwent rigorous meditation to control his emotions and keep his pulse at a steady level.
One day, "Mr. Blue" requested that Banner send him a sample of blood, which through some tests revealed a potential cure. However, Blue needed the data that changed him first in the first place. After Banner suffered a cut, a drop of his blood landed into a bottle of soft drink, which was eventually drunk by an unsuspecting, ill-fated customer. Following this, General Ross discovered his location and sent Emil Blonsky and a special forces team to apprehend him. While trying to evade the special forces, Banner was attacked by thugs and became the Hulk. The Hulk killed some of the thugs and the special forces team and escaped, leaving Blonsky unharmed. Banner wakes up in Guatemala, dazed by the experience and eventually makes his way to Culver University in the United States, where a now-recovered Betty was dating psychologist Doctor Leonard Samson. Unable to access his old lab to retrieve the data, he sees his old friend Stanley, a pizzeria owner, for a place to stay and a job as a delivery boy. Banner used this job to sneak past a Culver University security guard to try and retrieve his research, only to discover it was gone.
When preparing to head off once again, Betty visited the pizzeria and spotted Banner, who fled to try and avoid her, however they later reunited, and he elected to stay with her one night. Learning that she possessed the last of the data, he explained her father's plan for him, and why he must continue running. While getting ready to leave, the military arrived, and Blonsky, enhanced by some of the experimental serum Ross had tried to produce himself, led the assault. While trapped and gased, Banner was angered by some soldiers trying to restrain Betty, and transformed into the Hulk. Despite Blonsky's increased strength, speed and agility, the Hulk crushed most of the bones in Blonsky's body before absconding with Betty to Smokey Mountain National Forrest with Betty and keeping her safe from a firing gunship.
Banner sends the data to "Mr. Blue", and he and Betty traveled to Manhattan to meet with "Mr. Blue", Dr. Samuel Sterns. Accompanying Sterns to his lab, Banner and Betty learned that Sterns had indeed developed a possible antidote that may reverse Banner's transformations, however it might only prevent the current occurrence and not future ones, and that an overdose could possibly kill him. Despite the risks, Banner agreed to try, and was shocked into transforming with electricity and then reverted to normal with an injection of the serum and Betty's calming words. Exhilarated by the success of the antidote, Sterns revealed that he had synthesized Banner's blood sample into a large supply, with the intention of using it to enhance the human condition to the next evolutionary level. Appalled and fearful of the the Hulk's power falling into the wrong hands, Banner attempted to convince Sterns to destroy the blood supply when he was shot by a tranquilizer from one of General Ross' snipers, while Blonksy, further enhanced by Ross's serum, attacked Banner in an attempt to get him to transform but couldn't.
As Banner was taken into custody, Blonsky, desperate for more power, confronted Sterns and demanded he subject him to a dose of the Banner's gamma radiation treatment. As a result, Blonsky mutated into a hideous titan, the Abomination, and went on a rampage in the city. Banner, realizing that he was the only one who could stop the Abomination, convinced General Ross to release him, and jumped out of Ross' helicopter, hoping the fall would stimulate a transformation. Banner's plans succeeded, and after a violent, pitched battle the Abomination was defeated when the Hulk brutally strangled him with a huge chain, but was stopped from killing him by Betty. The Hulk then fled the scene with the army in hot pursuit.
Thirty one days later, Banner was staying in Bella Coola, British Columbia. Instead of trying to suppress his transformations, he began attempting to initiate them in a controlled manner. As his eyes turned green, a grin appeared on his face.
Later, he was living in India as a Doctor, living a quiet life he was tricked into meeting Natasha Romanoff and was inducted into the Avenger Initiative to assist with locating the Tesseract.
After meeting the rest of the members; Thor, Tony Stark, Steve Rogers. He befriended them, and begin working with them to locate the Tesseract along with Stark. He and Tony also spoke with Captain America, for Fury's reasons for the Tesseract.
He also was manipulated by Loki's scepter but was able to snap back as the computer began locating the Tesseract however at that time Hawkeye, who was brainwashed by Loki begin an attack on the Helicarriers which made Banner transform into Hulk and when on a rampage.
He eventually turned back into Banner, as he arrived to the Battle of New York and rejoined The Avengers to assist them as well as apologize to Romanoff for earlier attacking her. He finally controlled his anger, claiming he is always anger and transformed into the Hulk and began attacking the Chitauri and the Leviathan. During the battle he punches Thor for their earlier fight in the Helicarrier.
Hulk also entered Stark Tower and simply beat Loki with no effort, calling him a puny god after defeating him and rejoined the battle. Later, World Security Council ordered Fury to send a nuclear missile at New York to neutralize the threat but would kill a whole lot of people, he dismissed the order and the Council had someone hijack it but Iron Man flew it up at the Chitauri wormhole destroying the army and saved Iron Man as he fell.
Later, after the battle they all eat at the Shwarma palace which Stark suggested and were interrupted by War Machine who arrived late to assist in the battle. Later, as Loki was send back with Thor to answer for his crimes and with the Tesseract he and Stark left together as the Avengers went separate ways.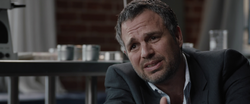 Sometime later, Tony Stark went to talk with his friend Dr. Banner to talk about his tantrums but he fell asleep as soon as the session started but Tony just kept telling him more of his stories, making him fall back asleep.
Banner was mentioned by Agent Jasper Sitwell, as one of Project Insight's targets who are a threat to HYDRA.
A couple of years since the Battle of New York, the Avengers discovered the location of the scepter that was in a HYDRA base in Sokovia. They attacked the base, and recovered the scepter. When they returned to the tower, Stark convinced him to assist him with creating Ultron a peacekeeping intelligence robot as everyone leaves J.A.R.V.I.S. awakens Ultron who instead goes Rogue and kills J.A.R.V.I.S..
After the victory, Stark organized a party and during it he flitters with Romanoff making him realize the two has feelings for each other and while the Avengers attempted to lift Thor's hammer they were all unsuccessful including Banner than Thor teased them. They were than attacked by Ultron and the Iron Legion which Ultron forced them to attack them. After a brief battle, they managed to destroy Ultron but was able defeat it but claimed it would return.
They later learned, Ultron had made himself a new body Wolfgang von Strucker and was planning to steal Vibranium from Ulysses Klaue. During the battle from getting Ultron to acquire the Vibranium Banner stayed in the Quinjet but got manipulated by Scarlet Witch's abilities turning him into the Hulk and made him attack the city in South Africa but was eventually defeated by Iron Man in his Hulk Buster armor.
With the public ridiculing them for his rampage, Banner along with the Avengers took refugee at Clint Barton's home. There, Banner and Widow planned to elope after they defeat Ultron.
Nick Fury also arrived at the homestead, to speak with them. During the conversation, Banner realized that Ultron was planning to evolve and targeted Helen Cho to create a synthetic, organic body. While Banner was brought back to the Avengers Tower by Fury, the Avengers flew to Seoul to take the synthetic body from Ultron, and Stark went to the NEXUS base in Oslo to find the person who prevented Ultron from obtaining nuclear launch codes.
Stark and Barton returned to the Avengers Tower, where Stark revealed that JARVIS was still alive. Together, Banner and Stark uploaded JARVIS's consciousness into Ultron's vision. Rogers arrived with the Maximoff twins and ordered them to shut down the project, with the two groups in argument and Banner personally threatening that he would kill Wanda without becoming the Hulk. Just then, Thor arrived and completed the creation. After Thor explained that the stone in Ultron's vision was an Infinity Stone, the creation, known as the Vision, revealed himself as worthy of Thor's hammer.
The Avengers found Romanoff imprisoned by Ultron in Sokovia. While the Avengers warded off Ultron's army, Banner infiltrated Ultron's lair and rescued Romanoff. Banner was determined to run off with Romanoff and live peacefully, but Romanoff forced him into becoming the Hulk to finish Ultron off. The Hulk participated in the final battle, but afterwards flew off in the Avengers Quinjet, wanting to hide alone.
A year after the Battle of Sokovia and Banner going off the grid, when an incident occurred in Lagos with Scarlet Witch accidently killing many people in Lagos when stopping a bomb set of by Crossbones to kill Captain America. Thadduess Ross now Secretary of State visited The Avengers at their facility to present the Sokovia Accords, Banner was mentioned by Ross along with Thor if Cap knew their location of one of the reasons of the Accords.
Ross than showed footage of the constant collateral damage of The Avengers missions; Battle of New York, Battle at Treskilion, Battle of Sokovia, and Mission in Lagos. One of them during the Battle of New York, Hulk was hopping from building roof to roof however causing debris fall and hit citizens.
Stark and Romanoff mention Banner after Rogers and Wilson escape with Barnes where Stark mentions that they could use Banner at that moment but Romanoff doubts him asking if Banner would really be on their side.
The Hulk would eventually arrive on Sakaar, where he would become a local celebrity and gladiator. Because the Hulk appreciates finally being loved, he has remained in Hulk form for two years, never turning back into Banner, in that time Hulk impaired to talk, despite a demiocre linguage.
In the arena Hulk now meets Thor, who is finished to Sakaar and is captured by the Grandmaster as a contendent and haved lost his hammer, Hulk, without any esitation, attack his friend And Avenger teammate and after a fight Hulk smash him like he did to Loki, Loki is now redeemed despite have still traitor tendencies and in this moment the former enemy is watching shocked the arena fight and is scared to see him again, Thor then being angry and the two former friends fight and Thor shows to being more powerful than him even without his hammer, Thor showing his true powers and is going to be defeated by Thor but Thor being elettrefaid by the Grandmaster with the disc of obbedince and finish out of fight, Hulk try to kill him but Thor luckily reprise his senses and easily block him and survives, Hulk back to his room after the fight and Thor being prisoned in his room and the two becomes coinquilins.
Hulk and Thor have a lite but then the two reconcile and back to be friends, so Hulk and Thor team up again and Hulk try to convince his friend Valkyrie to help Thor but she refuses with him and Thor, Thor decide to go alone to defeat his evil sister, the godness of death Hela and save Asgard but Hulk chase him for convince him to say to Sakaar as his friend and enters in the Quinjet where is Thor who was going away from the planet and inadvertitally destroy much of the intern of the ship but Thor stop him and making see him a foto of Natasha making Hulk trasforms in Bruce Banner for the first time after 2 years, Banner is scared from how much time he spended as Hulk and is scared who if he will trasforms into Hulk he could not back to himself forever, so Thor and Banner go to search a different after the Quindjet was accodentally destroyed by Hulk, Banner and Thor teams up with Valkyrie who haved decided to help them to escape from Sakaar to defeat Hela and have her revenge on the godness of death who haved killed all her Valkyries teammates,do them go in Valkyrie refuge to work on a plan to escape from Sakaar.
Valkyrie offers to Thor and Banner the former criminal Loki as a "piece offert", Banner is initially shocked to see him again and Loki, being deeply sorry for the bad things he did it, embarrassed say hello to Banner and the two former enemies meet each other for the first time after 3 years, Banner, still a little scared of him, asks him what he have as new schems and Loki sarcastically say who they "Change from moment to moment" making Banner comically believe who he want kill him.
Loki try to betrays them but Thor shakes him with the disc of obbedisce and after having recommended to him to become a better person and mature reunites with Banner and Valkyrie leaving Loki slumped to the floor still shacked, Thor, Banner and Valkyrie take the ship Commodore and after a fight and having killed all the henchmen of the Grandmaster the Revengers escape from Sakaar and arrives to Asgard where the redeemed Loki and the Sakaarian Rebels arrives with the shop Stagist and make get up on it the Asgardians for make them evacue, Banner for defeat Hela's giant wolf Fenrir transforms himself into Hulk and fight with the giant wolf in the river, finally Hulk gave a powerful punch to Fenris and making the giant wolf falling in a waterfall to his death, after Thor having decided to making evacue the Asgardians on the ship the Stagist and making Surtur kill Hela at the cost of the destroy Asgard (as all the abitants are in the ship) a unaware Hulk attack Surtur for stop him and after being easily throws away by the monster and Hulk, Thor and Valkyrie escape in time and go on the Stagist where Loki, Sakaaran Rebels and all the Asgardians are waiting, so Asgard being destroyed despite Hela being killed forever and Thor, Loki and the other Asgardians are now without a home, Thor becomes king of Asgard and decide as their new home Earth and Hulk agrees to back to Earth.
In a mid-credits scene, however, the group is stopped in their travel to Earth by the Sanctuary II, the war ship of the Mad Titan Thanos who attack them.
Other appearances
Video games
Hulk appears as a playable character in Disney INFINITY 2.0 and 3.0.
Marvel vs. Capcom series
Hulk appears as a playable character in the Capcom crossover fighting games Marvel Super Heroes, Marvel Super Heroes vs. Street Fighter, Marvel vs. Capcom: Clash of Super Heroes, Marvel vs. Capcom 2: New Age of Heroes, Marvel vs. Capcom 3: Fate of Two Worlds, and Marvel vs. Capcom: Infinite.
Gallery
Trivia
In Avengers Assemble, Hulk has a collection of glass animals that he is very fond of, referred to as "The Zoo" by Iron Man and Captain America. Made for him by Glorian, an inter-dimensional craftsman, each one represents a different adventure he has had over the years. Anyone who breaks one of his glass figurines earns his instant wrath, as Hawkeye discovered to his dismay in the episode "Mojo World". Most of the Avengers have learned to steer clear of "The Zoo".
When Banner became a member of the Avengers, Tony Stark designed for him special pants for his Hulk physique.
Ultimate Spider-Man features an alternate, grey version of the Hulk known as "Mr. Fixit".
In the animated series, Hulk rarely becomes Bruce again.
With the exception of Thor: Ragnarok, Tony Stark is in every single film that Bruce Banner is in every single Marvel Cinematic Universe film together as well as both mentioned. Banner was mentioned in Thor and Captain America: The Winter Soldier, which Stark was also mentioned in as well.
v - e - d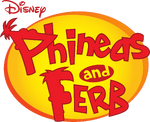 Episodes
Season One: "Rollercoaster" • "Candace Loses Her Head" • "The Fast and the Phineas" • "Lawn Gnome Beach Party of Terror" • "The Magnificent Few" • "S'Winter" • "Are You My Mummy?" • "Flop Starz" • "Raging Bully" • "Lights, Candace, Action!" • "Get That Bigfoot Outta My Face!" • "Tree to Get Ready" • "It's About Time!" • "Jerk De Soleil" • "Toy to the World" • "One Good Scare Ought to Do It!" • "A Hard Day's Knight" • "I, Brobot" • "Mom's Birthday" • "Journey to the Center of Candace" • "Run Away Runway" • "I Scream, You Scream" • "It's a Mud, Mud, Mud, Mud World" • "The Ballad of Badbeard" • "Dude, We're Getting the Band Back Together" • "Ready for the Bettys" • "The Flying Fishmonger" • "Phineas and Ferb Get Busted!" • "Greece Lightning" • "Leave the Busting to Us!" • "Crack That Whip" • "The Best Lazy Day Ever" • "Boyfriend From 27,000 B.C." • "Voyage to the Bottom of Buford" • "Put That Putter Away" • "Does This Duckbill Make Me Look Fat?" • "Traffic Cam Caper" • "Bowl-R-Ama Drama" • "The Monster of Phineas-n-Ferbenstein" • "Oil on Candace" • "Unfair Science Fair" • "Unfair Science Fair Redux (Another Story)" • "Out to Launch" • "Got Game?" • "Comet Kermillian" • "Out of Toon" • "Hail Doofania!"


Season Two: "The Lake Nose Monster" • "Interview With a Platypus" • "Tip of the Day" • "Attack of the 50 Foot Sister" • "Backyard Aquarium" • "Day of the Living Gelatin" • "Elementary My Dear Stacy" • "Don't Even Blink" • "Chez Platypus" • "Perry Lays an Egg" • "Gaming the System" • "The Chronicles of Meap" • "Thaddeus and Thor" • "De Plane! De Plane!" • "Let's Take a Quiz" • "At the Car Wash" • "Oh, There You Are, Perry" • "Swiss Family Phineas" • "Hide and Seek" • "That Sinking Feeling" • "The Baljeatles" • "Vanessassary Roughness" • "No More Bunny Business" • "Spa Day" • "Phineas and Ferb's Quantum Boogaloo" • "Phineas and Ferb Musical Cliptastic Countdown" • "Bubble Boys" • "Isabella and the Temple of Sap" • "Cheer Up Candace" • "Fireside Girl Jamboree" • "The Bully Code" • "Finding Mary McGuffin" • "Picture This" • "Nerdy Dancin'" • "What Do It Do?" • "Atlantis" • "Phineas and Ferb Christmas Vacation!" • "Just Passing Through" • "Candace's Big Day" • "I Was a Middle Aged Robot" • "Suddenly Suzy" • "Undercover Carl" • "Hip Hip Parade" • "Invasion of the Ferb Snatchers" • "Ain't No Kiddie Ride" • "Not Phineas and Ferb" • "Phineas and Ferb-Busters!" • "The Lizard Whisperer" • "Robot Rodeo" • "The Beak" • "She's the Mayor" • "The Lemonade Stand" • "Phineas and Ferb Hawaiian Vacation" • "Summer Belongs to You!" • "Nerds of a Feather" • "Wizard of Odd" • "We Call it Maze" • "Ladies and Gentlemen, Meet Max Modem!" • "The Secret of Success" • "The Doof Side of the Moon" • "Split Personality" • "Brain Drain" • "Rollercoaster: The Musical!" • "Make Play" • "Candace Gets Busted"
Season Three: "The Great Indoors" • "Canderemy" • "Run, Candace, Run" • "Last Train to Bustville" • "Phineas' Birthday Clip-O-Rama!" • "The Belly of the Beast" • "Moon Farm" • "Ask a Foolish Question" • "Misperceived Monotreme" • "Candace Disconnected" • "Magic Carpet Ride" • "Bad Hair Day" • "Meatloaf Surprise" • "Phineas and Ferb Interrupted" • "A Real Boy" • "Mommy Can You Hear Me?" • "Road Trip" • "Tour de Ferb" • "Skiddley Whiffers" • "My Fair Goalie" • "Bullseye!" • "That's the Spirit" • "The Curse of Candace" • "Escape from Phineas Tower" • "Lotsa Latkes" • "Ferb Latin" • "A Phineas and Ferb Family Christmas" • "Tri-Stone Area" • "Doof Dynasty" • "Excaliferb" • "Phineas and Ferb and the Temple of Juatchadoon" • "Monster from the Id" • "Gi-Ants" • "The Remains of the Platypus" • "Mom's in the House" • "Perry the Actorpus" • "Let's Bounce" • "Bully Bromance Break Up" • "Quietest Day Ever" • "Doonkleberry Imperative" • "Meapless in Seattle" • "Delivery of Destiny" • "Buford Confidential" • "The Mom Attractor" • "Cranius Maximus" • "Agent Doof" • "Minor Monogram" • "What a Croc!" • "Sleepwalk Surprise" • "Sci-Fi Pie Fly" • "Sipping with the Enemy" • "Tri-State Treasure: Boot of Secrets" • "Doofapus" • "Norm Unleashed" • "Where's Perry?" • "Ferb TV" • "When Worlds Collide" • "What'd I Miss?" • "Road to Danville" • "This is Your Backstory" • "Blackout!"
Season Four: "For Your Ice Only " • "Happy New Year!" • "Fly On the Wall" • "Bully Bust" • "My Sweet Ride" • "Der Kinderlumper" • "Sidetracked" • "Primal Perry" • "Mind Share" • "Backyard Hodge Podge" • "Bee Day" • "Bee Story" • "Great Balls of Water" • "Where's Pinky?" • "Phineas and Ferb Musical Cliptastic Countdown Hosted by Kelly Osbourne" • "Knot My Problem" • "Just Desserts" • "La Candace-Cabra" • "Happy Birthday, Isabella" • "Love at First Byte" • "One Good Turn" • "Mission Marvel" • "Thanks But No Thanks" • "Troy Story" • "Druselsteinoween" • "Terrifying Tri-State Trilogy of Terror" • "Face Your Fear" • "Cheers for Fears" • "Steampunx" • "Just Our Luck" • "Return Policy" • "Live and Let Drive" • "Phineas and Ferb Save Summer" • "Father's Day" • "Imperfect Storm" • "The Return of the Rogue Rabbit" • "It's No Picnic" • "The Klimpaloon Ultimatum" • "Operation Crumb Cake" • "Mandace" • "Phineas and Ferb: Star Wars" • "Lost in Danville" • "The Inator Method" • "Night of the Living Pharmacists" • "Tales from the Resistance: Back to the 2nd Dimension" • "Doof 101" • "Act Your Age" • "Last Day of Summer" • "O.W.C.A. Files"
v - e - d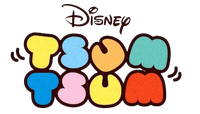 Disney
Mickey Mouse & Friends: Mickey • Minnie • Donald • Daisy • Goofy • Pluto • Chip and Dale • Oswald • Ortensia • Duffy • ShellieMay • Gelatoni • StellaLou • Huey, Dewey, and Louie • José Carioca • Panchito Pistoles • Clarabelle Cow • Horace Horsecollar • Max Goof • Clarice • Pete • Scrooge McDuck • Ludwig Von Drake • Dr. Frankenollie • Julius

Pooh and Pals: Pooh • Tigger • Piglet • Eeyore • Rabbit • Owl • Roo • Kanga • Gopher • Christopher Robin • Lumpy
Lilo & Stitch: Stitch • Lilo • Scrump • Pleakley • Jumba • Angel • Leroy • Dr. Hämsterviel • Ugly Duckling
Silly Symphonies: Donald Duck • Big Bad Wolf • Practical Pig • Fiddler Pig • Fifer Pig • Ugly Duckling
Snow White and the Seven Dwarfs: Snow White • Evil Queen • Doc • Grumpy • Happy • Bashful • Sneezy • Sleepy • Dopey
Pinocchio: Pinocchio • Jiminy Cricket • Figaro • Cleo • Gepetto • Blue Fairy • Honest John and Gideon • Lampwick • Monstro
Fantasia: Mickey • Yen Sid • Chernabog • Hyacinth Hippo • Ben Ali Gator
Dumbo: Dumbo
Bambi: Bambi • Thumper • Miss Bunny • Friend Owl • The Great Prince of the Forest
The Three Caballeros: Gauchito • Burrito
The Adventures of Ichabod and Mr. Toad: Mr. Toad
Cinderella: Cinderella • Jaq and Gus • Prince Charming • Fairy Godmother • Lady Tremaine • Lucifer • Suzy • Perla • Bruno
Alice in Wonderland: Alice • Mad Hatter • March Hare • Dormouse • White Rabbit • Cheshire Cat • Tweedle Dum and Tweedle Dee • Queen of Hearts • King of Hearts • Caterpillar • Dinah • Oysters
Peter Pan: Peter Pan • Tinker Bell • Wendy Darling • John Darling • Michael Darling • Captain Hook • Mr Smee • Nana • Tick Tock • Tiger Lily
Lady and the Tramp: Lady • Tramp • Si and Am • Jock • Trusty • Peg
Sleeping Beauty: Aurora • Phillip • Maleficent • Flora • Fauna • Merryweather • Diablo • Samson • King Stefan • Goon • Owl • Rabbit
Mary Poppins: Mary Poppins • Bert • Penguin Waiter • Carousel Horse
One Hundred and One Dalmatians: Cruella De Vil • Lucky • Patch • Rolly
The Jungle Book: Mowgli • Baloo • Bagheera • Shere Khan • Kaa • King Louie • Hathi, Jr. • Raksha
Pete's Dragon: Elliott
The Fox and the Hound: Tod • Copper
The Aristocats: Marie • Berlioz • Toulouse • Duchess • Thomas O'Malley
The Rescuers: Bernard • Bianca
Oliver & Company: Oliver • Dodger • Tito • Rita • Francis • Einstein
The Little Mermaid: Ariel • Flounder • Sebastian • Eric • Ursula • Triton • Max • Scuttle
Beauty and the Beast: Belle • Beast • Lumière • Cogsworth • Mrs. Potts • Chip • Maurice • Philippe • Gaston • LeFou
Aladdin: Aladdin • Abu • Genie • Jasmine • Jafar • Sultan • Iago • Rajah
The Nightmare Before Christmas: Jack Skellington • Sally • Zero • Lock, Shock, and Barrel • Oogie Boogie • Dr. Finkelstein • Mayor of Halloween Town • Santa Claus
The Lion King: Simba • Nala • Timon • Pumbaa • Zazu • Rafiki • Scar • Ed
Pocahontas: Pocahontas • John Smith • Meeko • Flit • Percy
Hercules: Hercules • Megara • Hades
Mulan: Mulan • Li Shang • Mushu • Fa Zhou • Khan
The Emperor's New Groove: Kuzco • Yzma • Kronk
Mickey, Donald, Goofy: The Three Musketeers: Mickey Mouse • Minnie Mouse • Donald Duck • Goofy
Chicken Little: Chicken Little
The Princess and the Frog: Dr. Facilier
Tangled: Rapunzel • Flynn Rider • Pascal • Maximus • Mother Gothel • Queen Arianna • King Frederic • Cassandra • Fidella • Pub Thug
Wreck-It Ralph: Wreck-It Ralph • Fix-It Felix, Jr.
Frozen: Anna • Elsa • Olaf • Kristoff • Sven • Hans • Snowgies
Big Hero 6: Hiro • Baymax • Fred • Wasabi • Honey Lemon • Go Go Tomago • Tadashi Hamada • Yokai • Mochi
Zootopia: Judy Hopps • Nick Wilde • Mayor Lionheart • Flash • Yax • Gazelle • Chief Bogo • Clawhauser • Finnick • Mr. Big • Bellwether • Jerry Jumbeaux Jr.
Moana: Moana • Maui • Pua • Heihei • Tamatoa • Kakamora
Chip 'n Dale Rescue Rangers: Chip • Dale • Gadget • Monterey Jack
Phineas and Ferb: Perry
The Lion Guard: Kion • Ono • Bunga • Beshte • Fuli
DuckTales (2017): Scrooge McDuck • Huey, Dewey, and Louie • Webby Vanderquack
UniBEARsity: Mocha • Pudding • Whip • Puffy • Mont • Blanc • Souffle • Blue Rose • Charmant • Portiron • Rogue Rose • Fauve • Lucien • Horloge • La Mer • Ma Puce