Hercules: Zero to Hero
Comments

0
19,074pages on
this wiki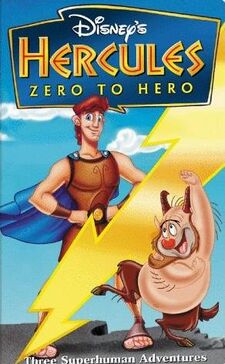 Hercules: Zero to Hero
is a direct-to-video release edit of episodes of
Hercules: The Animated Series
.
The episode Hercules and the Yearbook is the main plot of the video. Unlike the televised version, the random clips are replaced with 3 other episodes (In the following order):
Hercules and the First Day of School
Hercules and the Grim Avenger
Hercules and the Visit From Zeus
Some of the dialogue between Hercules and Meg are altered to fit the episodes. An example of this is Hercules and the Visit From Zeus replacing the clip of Hercules graduating from Promethous Academy.