This article is about the character from the The Little Mermaid TV Series. For the Author, please see Hans Christian Andersen. For the character who appears in Frozen, please see Hans.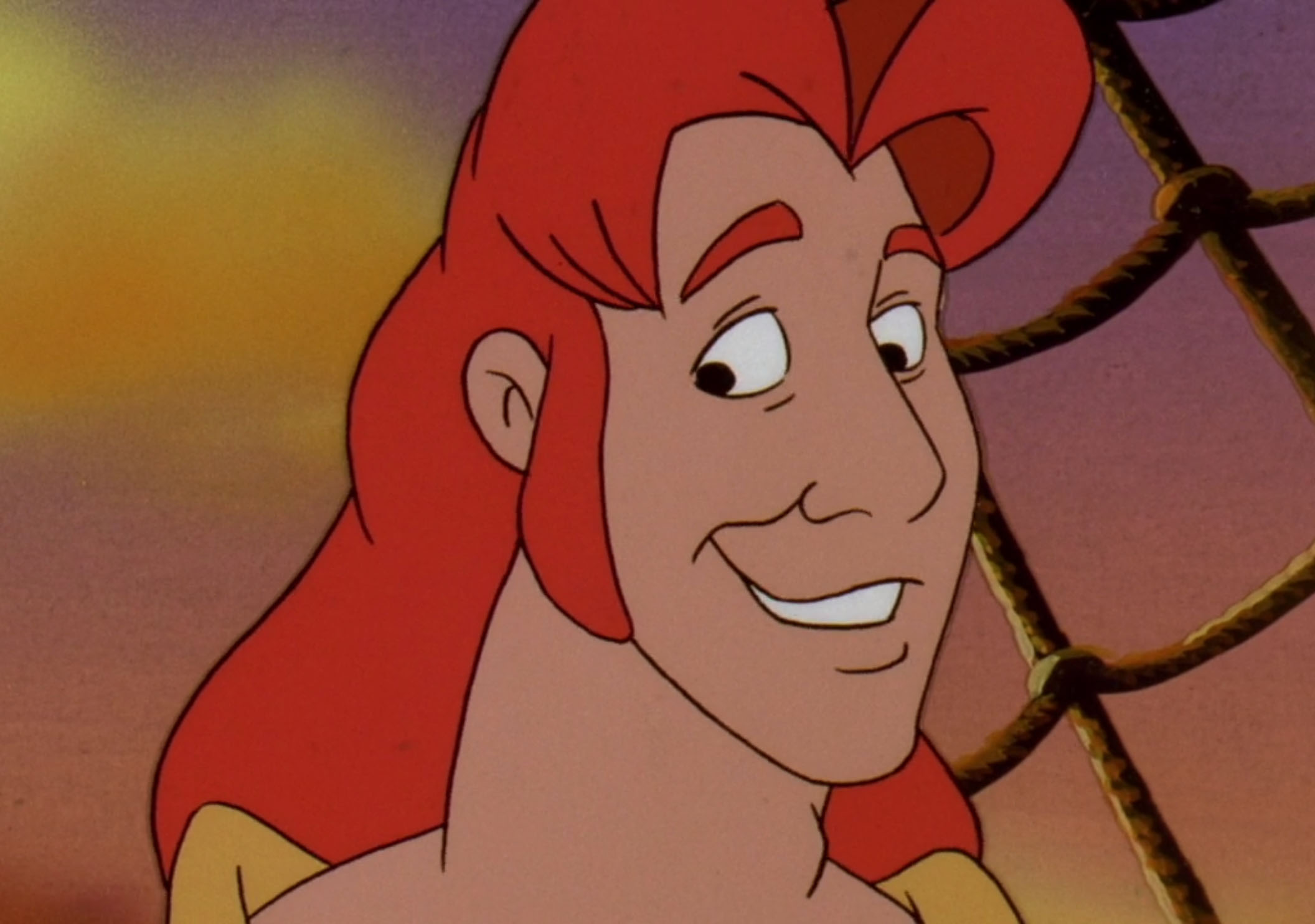 A character based on Hans Christian Andersen, the author of the original Little Mermaid fairy tale appears in the episode "Metal Fish". He is voiced by Mark Hamill of Star Wars fame.
Based on rumors he hears from other sailors about the existence of merfolk, he attempts to verify these claims by exploring the undersea world with the invention of his primitive submarine. While exploring the undersea world, his sub springs a leak and his steering controls are affected causing his sub to lose control and eventually sink to the bottom. However, to his surprise, he encounters Ariel, to which his claims are verified. Later on, Archimedes, Sebastian, Flounder, the Crabscouts, and even King Triton appear to assist Andersen's damaged vessel back to the surface. At the end of this episode, the character is inspired by the encounter to "write" the story of The Little Mermaid. This encounter contradicts the idea that Ariel's first face to face contact with humans is with Prince Eric and forces Ariel to confront her father with the fact that she, Triton, and all merfolk are half human when she appeals to Triton for help in saving Andersen's life.
Gallery