Hans Christian Andersen
Comments

0
25,167pages on
this wiki
This article is about the Author. For the character who appeared in The Little Mermaid TV Series, please see Hans Christian Andersen (character). For the character who appears in Frozen, please see Hans.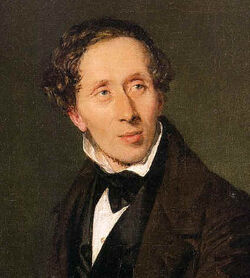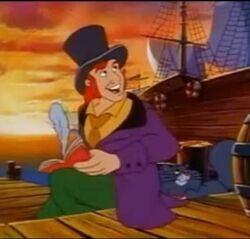 Hans Christian Andersen (April 2, 1805 - August 4, 1875) was a Danish author, fairy tale writer, and poet who wrote many fairy tales that Disney adapted from to make films and shorts like The Ugly Duckling, the 1989 animated film The Little Mermaid, Piano Concerto No. 2, in Fantasia 2000 based on The Steadfast Tin Soldier, The Little Matchgirl and the 2013 animated film Frozen based on The Snow Queen. One of his other stories, Ole Lukoie, was adapted into a 1944 Walt Disney's Little Library storybook, Through the Picture Frame.
Trivia
Its quite possible the character Hans from Frozen was named after Hans Christian Andersen, due to being the one who wrote the fairy tale, The Snow Queen, which Frozen is adapted from.