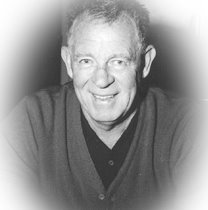 Hamilton Luske (October 16, 1903 - February 19, 1968) was an American animator and film director. He joined the Disney Studio in 1931 and he was soon trusted enough by Walt Disney to be made supervising animator of Snow White in Snow White and the Seven Dwarfs. He directed many Disney films and shorts from 1936 until his death in 1968. He won an Academy Award in 1965. Luske died in Bel Air, California on February 19, 1968 at age 64.
Filmography
| | |
| --- | --- |
| | This page uses content from the English Wikipedia. The article or pieces of the original article was at Hamilton Luske. The list of authors can be seen in the page history. As with Disney Wiki, the text of Wikipedia is available under the GNU Free Documentation License. |
Ad blocker interference detected!
Wikia is a free-to-use site that makes money from advertising. We have a modified experience for viewers using ad blockers

Wikia is not accessible if you've made further modifications. Remove the custom ad blocker rule(s) and the page will load as expected.