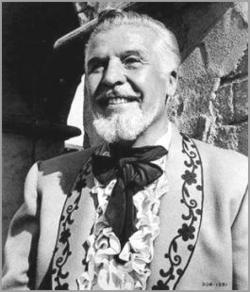 George J. Lewis (December 10, 1903 – December 8, 1995) was a Mexican-born actor who appeared in many films and eventually TV series from the 1920s through the 1960s, usually specializing in westerns. He is probably best known for playing Don Alejandro de la Vega, who was Don Diego de la Vega's father in the 1950s Disney television series Zorro. He also portrayed Chickasaw chief Black Eagle in the Davy Crockett TV miniseries.
Ad blocker interference detected!
Wikia is a free-to-use site that makes money from advertising. We have a modified experience for viewers using ad blockers

Wikia is not accessible if you've made further modifications. Remove the custom ad blocker rule(s) and the page will load as expected.