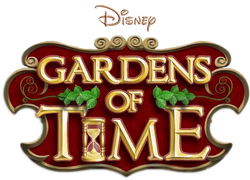 Gardens of Time is a game on Facebook created by Playdom. It is a hidden object game, in which you select hidden objects in various scenes to progress through the game. Little is known about its history, but it was also playable on playdom.com before getting removed sometime of early 2014. There is/was an iOS version of the game as well, which has/had Game Center compatibility. 
External link
Ad blocker interference detected!
Wikia is a free-to-use site that makes money from advertising. We have a modified experience for viewers using ad blockers

Wikia is not accessible if you've made further modifications. Remove the custom ad blocker rule(s) and the page will load as expected.