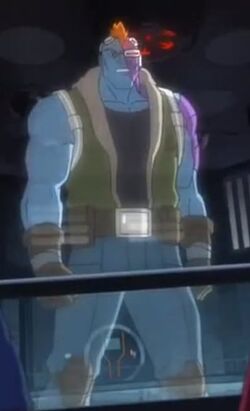 Galen Kor is a Marvel Comics character and supervillain who appeared in Avengers Assemble, voiced by Michael-Leon Wooley.
History
He is a Kree admiral who wants to steal the recent batch of Inhumans for the Kree Empire, and wanted to kidnap Captain Marvel as well. He is an expert marksman and excellent at hand to hand combat. In the end, Captain Marvel and the Avengers defeated him.
Ad blocker interference detected!
Wikia is a free-to-use site that makes money from advertising. We have a modified experience for viewers using ad blockers

Wikia is not accessible if you've made further modifications. Remove the custom ad blocker rule(s) and the page will load as expected.