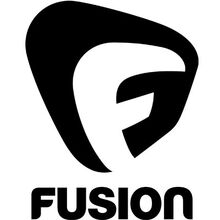 Fusion is an American digital cable and satellite television network that will be a joint venture between the Disney-ABC Television Group subsidiary of The Walt Disney Company and Univision Communications. The 24-hour news channel will be aimed at English-speaking Hispanic and Latino Americans and will combine the resources of ABC News and Noticiero Univision. Fusion will be based of a converted studio facility in the Miami suburb of Doral, Florida, which is expected to eventually house Univision's news division.
Background
In late 2011, ABC News and Univision Communications entered into discussions to launch a 24-hour English-language news channel aimed at American Hispanics.
The Walt Disney Company and Univision Communications formally announced the launch of the then-unnamed channel on May 8, 2012, for a planned debut during the first half of 2013. The channel was created to target the growing population of Latinos in the United States. Fusion will operate separately from ABC News and Noticiero Univision with its own correspondents, management, production staff and board of directors. Although, Univision will handle programming duties for the channel at launch, while Disney-ABC Television Group will provide advertision sales and cable and satellite distribution for the channel. ABC News president Ben Sherwood noted that while the channel would eventually will feature all original programming, that repurposed content from ABC News and Univision content could air on the channel during late night timeslots early on.
Prior to the announcement, Univision had already announced plans to debut a Spanish language news channel called Univision Noticias (which has not yet launched) that would target the same demographic as the new joint venture. Disney-ABC and Univision announced that the name of the channel as "Fusion" on February 11, 2013. By the time, the channel already signed agreements with Cablevision, Charter Communications, Cox Communications, AT&T U-verse and Google Fiber (effectively giving the channel an automatic subscriber base of 25 million homes at launch) to carry the channel at or around the time of its launch; the channel would seek carriage on many cable providers' digital basic tiers in order to prevent a substantial subcriber fee increase. External links
| | |
| --- | --- |
| | This page uses content from the English Wikipedia. The article or pieces of the original article was at Fusion (TV channel). The list of authors can be seen in the page history. As with Disney Wiki, the text of Wikipedia is available under the GNU Free Documentation License. |