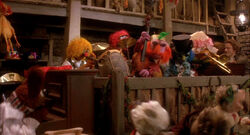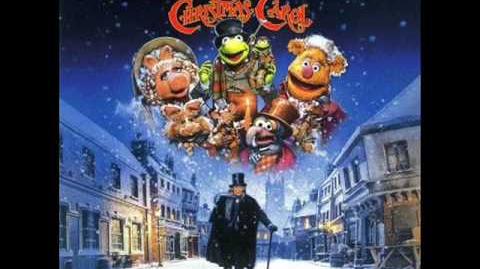 "
Fozziwig's Party
" is the title of an instrumental song which was featured in
The Muppet Christmas Carol
.
The song was performed in the film by Dr. Teeth and the Electric Mayhem (credited as the performer on the soundtrack) with Rowlf the Dog on piano at Fozziwig and Ma's Christmas party.
The song starts as a traditional waltz, whose melody is a variant of the English ballads Lilliburlero and "Rock-a-bye Baby." However, Animal's inability to control himself results in a quick tempo change as the waltz changes and the band rocks out to his more wild drumming.
Performers
Album releases
Ad blocker interference detected!
Wikia is a free-to-use site that makes money from advertising. We have a modified experience for viewers using ad blockers

Wikia is not accessible if you've made further modifications. Remove the custom ad blocker rule(s) and the page will load as expected.