All info provided by the Wander Over Yonder Wiki
Fleeblebort is a minor character in Wander Over Yonder who appears in "The Good Deed".
Biography
He was going to the wedding between Marsha and Spats before Wander accidentally steals his carrot, making his hufflerumple stop. Things worsen when Wander mentions that carrots can get on stores, which causes the humfflerumples to leave Fleeblebort.
Wander and Sylvia help him get to the wedding, only to discover he was going to the wedding to stop it and exclaim his love for Marsha, which he does. The two, after Marsha cancels the wedding, then zip off into the distance.
Appearances
Background Information
v - e - d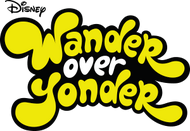 Organizations/Groups
Lord Hater's Army • Insurgent Generals • Wander and Sylvia • Bounty Hunters • Lord Dominator's Army • Galactic Villain Leaderboard
Locations
Lord Hater's Spaceship • Binglebopolopolis • Doomstone • Baaaaa-halla • Phunulon • Ballzeria • Buster • Doom Arena • Planet Ziziks • Flendar • Lord Dominatior's Spaceship • Arachnomorph Homeworld
Ad blocker interference detected!
Wikia is a free-to-use site that makes money from advertising. We have a modified experience for viewers using ad blockers

Wikia is not accessible if you've made further modifications. Remove the custom ad blocker rule(s) and the page will load as expected.