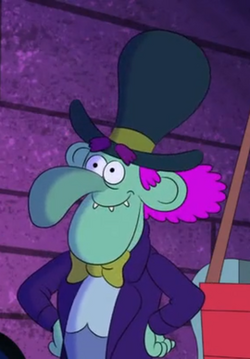 Finders Keeper
 is a character and antagonist in
The 7D
. He is troll and Sid's twin brother who appeared in "
Finders Keepers
". He presides over Lost Acres, where anyone and anything that is declared lost goes there, which is accessible through a portal. He later appeared at the end of the second season episode "The Enchanted Forest Ranger" as a member of a evil group headed by a mysterious squirrel.
Ad blocker interference detected!
Wikia is a free-to-use site that makes money from advertising. We have a modified experience for viewers using ad blockers

Wikia is not accessible if you've made further modifications. Remove the custom ad blocker rule(s) and the page will load as expected.