Ad blocker interference detected!
Wikia is a free-to-use site that makes money from advertising. We have a modified experience for viewers using ad blockers

Wikia is not accessible if you've made further modifications. Remove the custom ad blocker rule(s) and the page will load as expected.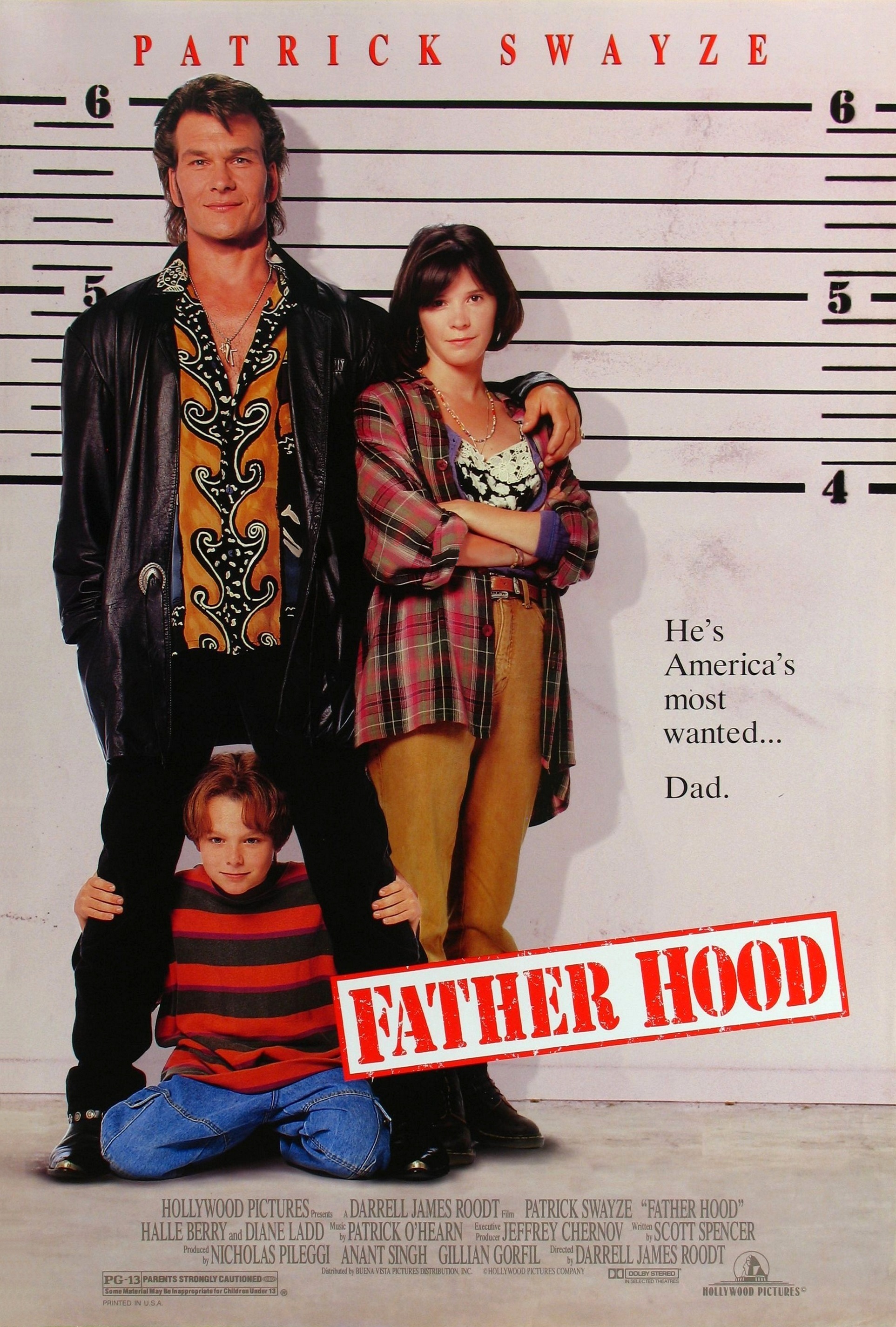 Father Hood
is a
1993
Hollywood Pictures
comedy-drama film starring
Patrick Swayze
and Halle Berry and directed by Darrell Roodt.
Plot
The kids of small-time crook Jack Charles (Patrick Swayze) are put in a corrupt state-run home when their mother dies of cancer. Jack's teenage daughter Kelly (Sabrina Lloyd) escapes the abusive home where she lives, and convinces Jack to pick up her younger brother Eddie (Brian Bonsall). At first, Jack tries to dump them with their grandmother, but she is a gambler and a cheat, so the cops are after her, too. He then takes the kids to New Orleans with him, where he plans to pull off a big heist that could set him up for life.
Cast
Patrick Swayze as Jack Charles
Halle Berry as Kathleen Mercer
Sabrina Lloyd as Kelly Charles
Brian Bonsall as Eddie Charles
Michael Ironside as Jerry
Diane Ladd as Rita
Bob Gunton as Lazzaro
Adrienne Barbeau as Celeste
Georgann Johnson as Judge
William Bumiller as Travis
Vanessa Marquez as Delores
Martha Velez as Mrs. Carter
Ray DeMattis as Lawyer
Josh Lucas as Andy