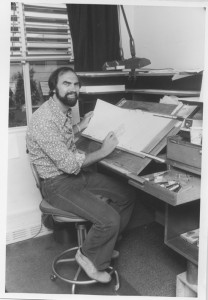 Dorse A. Lanpher (born June 10, 1935 - died December 16, 2011) was a former effects animator at Walt Disney Animation Studios. He originally started out as an assistant animator at Disney on Sleeping Beauty, 101 Dalmatians and The Sword and the Stone (for which he was uncredited) during the 1950's. Later, in 1979, he went with Don Bluth to his new studio, Sullivan Bluth Studios. In the 1980s, Lanpher returned to Disney to work as an effects animator. Sadly, 25 years later, Lanpher died of natural cases on December 16, 2011.
Credits
Ad blocker interference detected!
Wikia is a free-to-use site that makes money from advertising. We have a modified experience for viewers using ad blockers

Wikia is not accessible if you've made further modifications. Remove the custom ad blocker rule(s) and the page will load as expected.