The Doom Dragon is a creature in the show Wander Over Yonder. It is seen in "The Egg" and is voiced by Fred Tatasciore.
Physical appearance
Black with red, orange, and yellow horns and wings.
Personality
Ferocious.
Gallery
Trivia
In the credits for "The Egg", the creature was credited as "The Beast".
v - e - d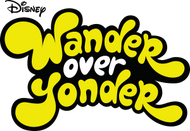 Organizations/Groups
Lord Hater's Army • Insurgent Generals • Wander and Sylvia • Bounty Hunters • Lord Dominator's Army • Galactic Villain Leaderboard
Locations
Lord Hater's Spaceship • Binglebopolopolis • Doomstone • Baaaaa-halla • Phunulon • Ballzeria • Buster • Doom Arena • Planet Ziziks • Flendar • Lord Dominatior's Spaceship • Arachnomorph Homeworld
Ad blocker interference detected!
Wikia is a free-to-use site that makes money from advertising. We have a modified experience for viewers using ad blockers

Wikia is not accessible if you've made further modifications. Remove the custom ad blocker rule(s) and the page will load as expected.