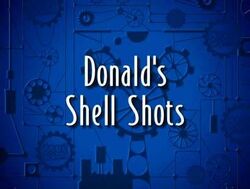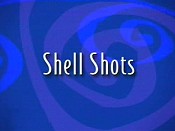 Donald's Shell Shots (re-titled as Shell Shots when shown on House of Mouse) is a cartoon made by Walt Disney Television Animation. It was originally shown as part of the second episode of Mickey Mouse Works on May 8, 1999, and then shown in the episode "Mickey vs. Shelby" of House of Mouse. The short marks the first appearances of Baby Shelby and his mother Mrs. Turtle.
Synopsis
Portrait photographer Donald has to take a picture of Shelby, an adorable baby turtle who refuses to cooperate.
Characters
Ad blocker interference detected!
Wikia is a free-to-use site that makes money from advertising. We have a modified experience for viewers using ad blockers

Wikia is not accessible if you've made further modifications. Remove the custom ad blocker rule(s) and the page will load as expected.