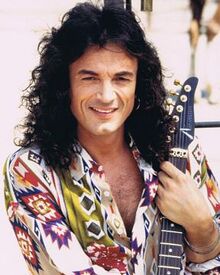 Domenick Allen (born October 5, 1958) is a Scottish musician and singer. Although he never had any Disney roles, he is the singer for the theme song of the 1998 direct-to-video compilation The Spirit of Mickey and his songs "Rainbow World" and "Animal Calypso" appeared in the 1994 Mickey's Fun Songs video series release, Let's Go to the Circus.
Ad blocker interference detected!
Wikia is a free-to-use site that makes money from advertising. We have a modified experience for viewers using ad blockers

Wikia is not accessible if you've made further modifications. Remove the custom ad blocker rule(s) and the page will load as expected.