Doctor Zone is the main character of the eponymous show within a show, voiced by Jemaine Clement. He is based on the titular character from Doctor Who, as he travels through time. The actor who plays Dr. Zone, In-Univers, is named Orton Mahlson.
Trivia
The Present on Doctor Zone's Hand is a similar shade of blue to the Tardis in Doctor Who.
Part of Doctor Zone's back story is similar to the Origins of Super Man.
v - e - d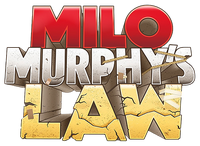 Locations
Swamp City • Jefferson County Middle School • Lard World