"Do You Know the Button Song" is a song that Wander sings while toying with the booby trap buttons in the episode "The Prisoner."
Lyrics
Peepers: Aha! What is going on?

Wander: Do you know the Button Song,
The Button Song, the Button Song?
When you play the Button Song,
You find out what went wrong!

Peepers: STOOOOOOP!!!! (Wander presses the button)
Background Information
This song is the first song that Wander sings in a crazy way, the other one is What's In The Box?
v - e - d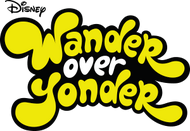 Organizations/Groups
Lord Hater's Army • Insurgent Generals • Wander and Sylvia • Bounty Hunters • Lord Dominator's Army • Galactic Villain Leaderboard
Locations
Lord Hater's Spaceship • Binglebopolopolis • Doomstone • Baaaaa-halla • Phunulon • Ballzeria • Buster • Doom Arena • Planet Ziziks • Flendar • Lord Dominatior's Spaceship • Arachnomorph Homeworld
Ad blocker interference detected!
Wikia is a free-to-use site that makes money from advertising. We have a modified experience for viewers using ad blockers

Wikia is not accessible if you've made further modifications. Remove the custom ad blocker rule(s) and the page will load as expected.