The following is a current listing of current events from The Walt Disney Company.
Movies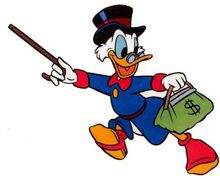 Theatrical Releases
NOTE: All release dates are for the USA and are subject to change.
DVD/Blu-Ray Releases
News
Theme Parks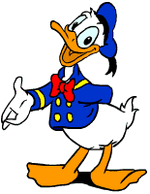 News
Disney's theme parks in the USA, Disneyland and Walt Disney World, will have "Limited Time Magic" events through 2013.
Disneyland Resort
Disneyland
Closures and Refurbishments
Other than hoiday changeovers, none reported.
Disney California Adventure
Disney has finished its' $1 billion, five-year capital improvement plan and expansion for Disney California Adventure.
A new live show, titled "Mickey's Fly Girls Charter Airlines", has opened in Condor Flats, including the DLR's first use of the interactive Minnie Mouse used at Disney World.
Closures for Rerurbishments
No new closings have been reported.
Downtown Disney
Other
The Disneyland Hotel has completed an extensive refurbishment. The three towers, "Marina", "Sierra", and "Bonita" have respectivly been renamed "Magic", "Dream" and "Wonder". A new suite, based on the Pirates of the Caribbean attraction and movie franchise, has also be added.
Walt Disney World
NOTE: For all hard ticket events, information is available on the Walt Disney World Resort's web site. Tickets are available at WDW in advance or on the day of the event (costs for those dates are additional), by calling 1-407-W-DISNEY on online.
The Magic Kingdom
The expansion of Fantasyland, called New Fantastyland, has officially opened. Attractions include:

A new version of The Little Mermaid: Ariel's Undersea Adventure, as well as a new grotto meet and greet area for the mermaid version of Disney's undersea princess;
A Beauty and the Beast themed area, complete with the Be Our Guest restaraunt and Gaston's Tavern;
A second Dumbo the Flying Elephant ride within a circus-themed section;
Snow White's Scary Adventures closed on May 31st and is becoming a a new meet and greet attraction for the Princesses, and open this year;
The Seven Dwarfs' Mine Coaster, which will be scheduled to open in 2014.

Princess Merida, heroine of the new Disney-Pixar movie Brave, has taken over the graden alongside Cinderella Castle.
You can now find Tinker Bell and her fairy friends at Adventure Land.
Epcot
The World Showcase Adventure recieved a makeover from Kim Possible to Phineas and Ferb's Agent P. The last day for the Kim Possible format was May 17th, with Agent P taking over with the soft opening on June 15th, and official debut eight days later.
Test Track, now presented solely by Chevrolet, officially re-opened on December 6th (with a soft opening earlier that week) after a nearly eight-month makeover, with an all-new color scheme, "Sim-Car", Pre-Show, and merchandise
Disney's Hollywood Studios
An interactive Phineas and Ferb meet and greet is now at DHS behind the MuppetVision theatre.
Disney's Animal Kingdom
Other than the announcement of Avatar, no major news has been heard from.
ESPN's Wide World of Sports Complex
Thanks to a agreement with HanesBrands, the facility's baseball stadium has been renamed "Champion Stadium".
The Atlanta Braves will return in 2013 for Spring Training.
A new agreement with HP has renamed the main fieldhouse the HP Fieldhouse.
Water Parks
Downtown Disney
Other
No current news of other improvements have been reported.
International Parks
Disneyland Resort Paris
The park is celebrating its' 20th anniversary this year..
Tokyo Disney Resort
Tokyo Disneyland
The resort is celebrating their 30th anniversary next year.
Tokyo DisneySea
Hong Kong Disneyland
|}
Other Properties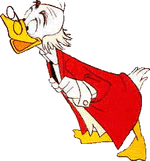 Theatrical Productions
The Lion King, Mary Poppins, along with multiple Tony Award winning shows Peter and the Starcatcher and the musical adapation of Newsies continue with performances.
Phineas and Ferb: The Best LIVE Tour Ever! has returned for a second season of touring.
Disney on Ice
The 2012-13 show, titled "Rockin' Ever After", featuring the on-ice debut of Princess Merida from Brave, debuted August 31 in Lakeland, Florida.
'Dare to Dream', featuing Princesses Rapunzel, Tiana and Cinderella., Let's Celebrate!, featuring a look at winter, Halloween, an "Unbirthday Party", a Princesses ball and other events featuring Princess Tiana from The Princess and the Frog, and Toy Story 3, and Worlds of Fantasy, a show featuring segments based on Cars, The Little Mermaid, The Lion King and Tinker Bell and the Disney Fairies franchise, plus a new pre-show based on the Disney Princess franchise, are currently on tour.
Non-Theme Park Resorts
The Disney Hotel/DVC villa resort in Hawai'i has opened near Diamond Head named The Aulani, A Disney Resort & Spa in Ko Olina.
All Disney Vacation Club resorts have been renamed Disney Deluxe Villa Resorts to entice non-DVC club members to vacation.
Disney Cruise Line
The "Disney Dream" and "Disney Fantasy" are both at sea sailing. The two original Disney Cruise Ships, "Disney Wonder" and "Disney Magic" have berths in Long Beach, California for trips to the Mexican Rivera and Vancouver, BC for Alaskan cruises for the Wonder, while the Magic is based in Barcalona, Spain for Mediterranean cruises. Ports have also been established in New York City and outside Houston, Texas for additional cruises.
Other News