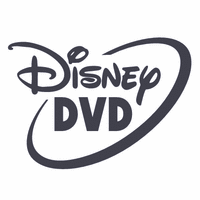 Disney DVD is the brand name under which Buena Vista Home Entertainment releases its Disney-branded motion pictures.
In 1997, the home entertainment branches of many entertainment companies began releasing DVD movie titles, as the DVD format was rapidly increasing, as this futuristic innovation began to impress families who had used the VHS format, the number of households equipped with a DVD player began to grow slowly, before blowing up in early 2000. Disney took notice of the growing popularity of this format, and released a set of DVD titles, billed under the banner, "Special Edition", which consisted of eight classic Disney animated feature films. However, unlike the future releases the company would soon produce, this line of DVD titles sold poorly, possibly due to their $39.99 price tag, as well as the number of DVD players in American households. Later on, the DVD format began to pick up steam, as Disney's VHS releases began to be phased out, until Bambi II, Disney's last retail VHS release was released in 2006, although the company continued to release movies on VHS as Disney Movie Club exclusives until the sought-after VHS of the 2006 hit, Cars was released in 2007.
Logos
See also
Ad blocker interference detected!
Wikia is a free-to-use site that makes money from advertising. We have a modified experience for viewers using ad blockers

Wikia is not accessible if you've made further modifications. Remove the custom ad blocker rule(s) and the page will load as expected.