Disney Babies Lullaby: Favorite Sleepytime Songs for Baby and You
Comments

0
Share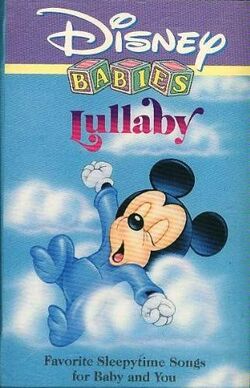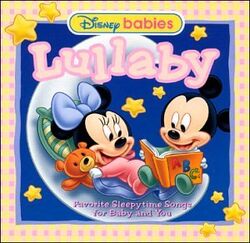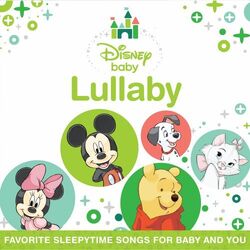 Disney Babies Lullaby: Favorite Sleepytime Songs for Baby and You is a 1991 Walt Disney Records album featuring sleepytime songs for young children.
Details
Audio CD (September 19, 1991)
Original Release Date: 1991
Number of Discs: 1
Label: Walt Disney Records
ASIN: B000001M0Z
Track listings
When You Wish Upon A Star - Stephen Bishop
Baby Mine - Paige Morehead
Hush Little Baby - Rick Schulman
Dreams Are The Flowers (That Bloom In Your Heart) - Jackie Cusic
Brahms Lullaby (Lullaby And Good Night) - Jon Sherberg
Stay Awake - Karen Taylor-Good
Twinkle, Twinkle, Little Star - Jackie Cusic
All The Pretty Little Horses - Jackie Cusic
Golden Slumbers - Billy Gaines
Fast Asleep - Paige Morehead
La La Lu - Jane Sherberg
Rockabye Baby - Larry Groce
Sleep, Daddy, Sleep - Andy Blackford
Mountain Lullaby - Larry Groce
Sleep Little Child - Larry Groce
Sleepytime Skies - Jackie Cusic
Ho Ho Hum - Rick Schulman
Countin' Sheep - Paige Morehead
Nighty Night - Jane Sherberg
A Dream Is A Wish Your Heart Makes - Donna McElroy
Ad blocker interference detected!
Wikia is a free-to-use site that makes money from advertising. We have a modified experience for viewers using ad blockers

Wikia is not accessible if you've made further modifications. Remove the custom ad blocker rule(s) and the page will load as expected.