Disney Babies Lullaby: Favorite Sleepytime Songs for Baby and You
Comments

0
Share
Ad blocker interference detected!
Wikia is a free-to-use site that makes money from advertising. We have a modified experience for viewers using ad blockers

Wikia is not accessible if you've made further modifications. Remove the custom ad blocker rule(s) and the page will load as expected.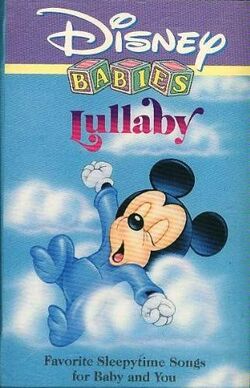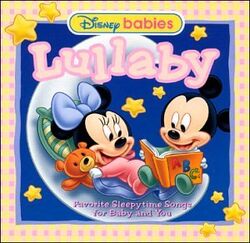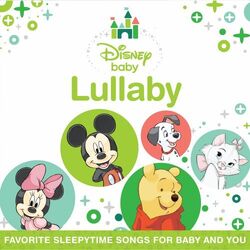 Disney Babies Lullaby: Favorite Sleepytime Songs for Baby and You is a 1991 Walt Disney Records album featuring sleepytime songs for young children.
Details
Audio CD (September 19, 1991)
Original Release Date: 1991
Number of Discs: 1
Label: Walt Disney Records
ASIN: B000001M0Z
Track listings
When You Wish Upon A Star - Stephen Bishop
Baby Mine - Paige Morehead
Hush Little Baby - Rick Schulman
Dreams Are The Flowers (That Bloom In Your Heart) - Jackie Cusic
Brahms Lullaby (Lullaby And Good Night) - Jon Sherberg
Stay Awake - Karen Taylor-Good
Twinkle, Twinkle, Little Star - Jackie Cusic
All The Pretty Little Horses - Jackie Cusic
Golden Slumbers - Billy Gaines
Fast Asleep - Paige Morehead
La La Lu - Jane Sherberg
Rockabye Baby - Larry Groce
Sleep, Daddy, Sleep - Andy Blackford
Mountain Lullaby - Larry Groce
Sleep Little Child - Larry Groce
Sleepytime Skies - Jackie Cusic
Ho Ho Hum - Rick Schulman
Countin' Sheep - Paige Morehead
Nighty Night - Jane Sherberg
A Dream Is A Wish Your Heart Makes - Donna McElroy