The DisneySea Electric Railway is an attraction at Tokyo DisneySea at the Tokyo Disney Resort in Japan. It is used as transportation that brings guests from American Waterfront to Port Discovery or vice versa (Port Discovery to American Waterfront). The trolley is also designed for guests to enjoy the beautiful scenery of the park.
Stations
There are two stations located at both ends of each "port-of-calls" (themed lands).
The American Waterfront Station is located in a bridge near the Broadway Theater which is near the Tower of Terror. It has a design of a red-brick charm all its own.
The Port Discovery Station is up on the "hill" area of Port Discovery. It is adjacent to the Horizon Bay Restaurant and is near Aquatopia. The design of the station is more elaborate to the American Waterfront Station.
v - e - d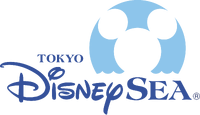 Former Attractions
Sindbad's Seven Voyages • StormRider
Ad blocker interference detected!
Wikia is a free-to-use site that makes money from advertising. We have a modified experience for viewers using ad blockers

Wikia is not accessible if you've made further modifications. Remove the custom ad blocker rule(s) and the page will load as expected.