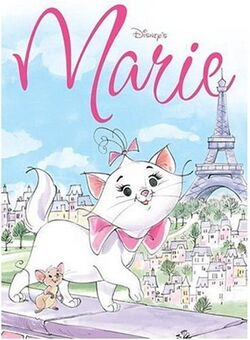 Disney's Marie is a 2006 book illustrated and written by Kitty Richards. The book stars Marie and Roquefort Jr. as they travel and visit the various locations of Paris, France including the Eiffel Tower and Notre Dame.
Ad blocker interference detected!
Wikia is a free-to-use site that makes money from advertising. We have a modified experience for viewers using ad blockers

Wikia is not accessible if you've made further modifications. Remove the custom ad blocker rule(s) and the page will load as expected.