Dave Goelz
Comment

1
19,119pages on
this wiki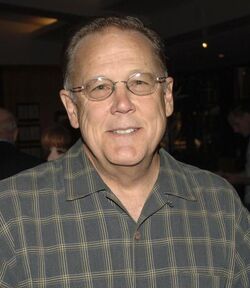 Dave Goelz (born July 16, 1946) has been one of the lead Muppet performers for over 35 years, performing Gonzo, Zoot, Dr. Bunsen Honeydew, Beauregard and several other Muppet characters, as well as succeeding the role of Waldorf from Jim Henson.
His non-Disney Henson credits include Fraggle Rock (as Boober Fraggle, Uncle Travelling Matt, Philo and others), The Animal Show (as Stinky the Skunk) and The Secret Life of Toys (as Rugby the Tiger).
Goelz is also the current voice of Figment at Epcot's Imagination pavilion.