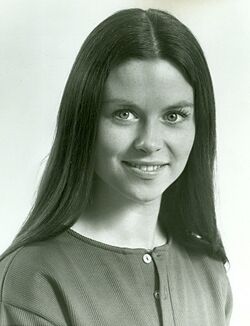 Darlene Carr (born December 12, 1950) is an American actress. Her Disney roles included Shanti in The Jungle Book, additional voices in the Darkwing Duck episode "Dry Hard", Laurie Carlson in the Walt Disney's Wonderful World of Color mini-series "Gallegher Goes West" episodes "Tragedy on the Trail" and "Trial by Terror", Lisa Reed in the Disney Sunday Movie episode "Hero in the Family" and Sidoni Riserau in Monkeys, Go Home!
Ad blocker interference detected!
Wikia is a free-to-use site that makes money from advertising. We have a modified experience for viewers using ad blockers

Wikia is not accessible if you've made further modifications. Remove the custom ad blocker rule(s) and the page will load as expected.