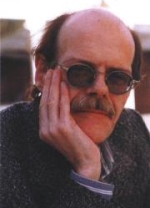 Daniel Branca (December 7, 1951 – January 28, 2005) was an Argentine comic artist. Branca and Fernández moved to Barcelona, Spain, in 1976. After their collaboration Caramelot, Branca began to illustrate Disney comics for the Danish publisher Egmont. He was one of the most acclaimed and productive Disney artist in the 1980s and early 1990s, one of his specialties was his portrayal of Donald Duck's dog, Bolivar. After moving first to Paris and then to Majorca, Branca settled down in Buenos Aires again in 1995. During the 1990s, he did the comic Montana.
Ad blocker interference detected!
Wikia is a free-to-use site that makes money from advertising. We have a modified experience for viewers using ad blockers

Wikia is not accessible if you've made further modifications. Remove the custom ad blocker rule(s) and the page will load as expected.