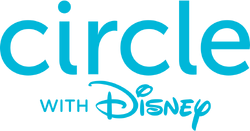 Circle with Disney is a device that gives parents complete control over the management of their children's activities. It was launched on November 4, 2015 by Disney Interactive and Circle Media.
Circle with Disney provides curated Disney content through a licensing agreement. It allows users to limit and filter content streaming to a variety of devices such as tablets, smartphones, gaming consoles and personal computers.
The device provides an exclusive range of Disney content, such as videos, blogs, music, games, favorite characters, emojis and more. Parents will be able to create individual profiles for each kid and customize the kind of content they can access and for how long.
Gallery