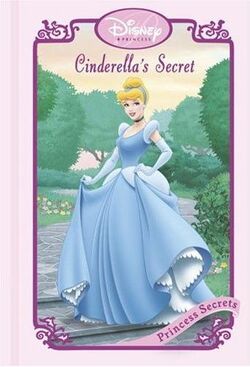 Cinderella's Secret
is a hardback book written by RH Disney and illustrated by Atelier Philippe Harchy.
Description
Cinderella is very busy being a new princess. But sometimes she likes to get away from all of her duties– that's when she sneaks off to her secret hiding place! Only Cinderella's little friends know about her special spot and now little princess fans will, too. This sweet, original story features all-new artwork in a padded, glittered hardcover.
Details
Reading level: Ages 3 and up
Hardcover: 32 pages
Language: English
ISBN-10: 0736423257
ISBN-13: 978-0736423250
Ad blocker interference detected!
Wikia is a free-to-use site that makes money from advertising. We have a modified experience for viewers using ad blockers

Wikia is not accessible if you've made further modifications. Remove the custom ad blocker rule(s) and the page will load as expected.