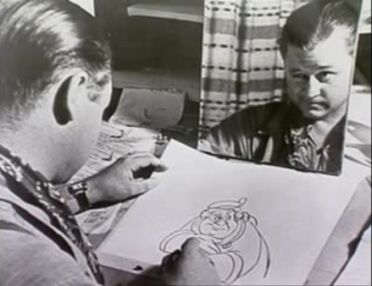 Charles August Nichols
(
September 15
, 1910 - August
1992
) was an American animator and film director who worked for both Disney and Hanna-Barbara.
As a Disney animator, his first work was on Pinocchio as the lead animator for the Coachman. Later he directed many projects, including Morris the Midget Moose, Toot, Whistle, Plunk and Boom, and numerous cartoons involving Mickey Mouse and especially Pluto.
He also helped with The New Adventures of Winnie the Pooh in the last season and animated some scenes of The Walrus and The Carpenter for Alice in Wonderland.
Ad blocker interference detected!
Wikia is a free-to-use site that makes money from advertising. We have a modified experience for viewers using ad blockers

Wikia is not accessible if you've made further modifications. Remove the custom ad blocker rule(s) and the page will load as expected.