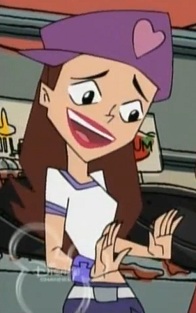 Carol St. Carmine[1] is a minor character from the animated television show American Dragon: Jake Long.
History
She's a preppie student in Millard Fillmore Middle School, on who Jake accidentally spilled hot chili. She does not make any another appearance throughout the rest of the series.
Episode Appearances
Gallery
References
Ad blocker interference detected!
Wikia is a free-to-use site that makes money from advertising. We have a modified experience for viewers using ad blockers

Wikia is not accessible if you've made further modifications. Remove the custom ad blocker rule(s) and the page will load as expected.