Ad blocker interference detected!
Wikia is a free-to-use site that makes money from advertising. We have a modified experience for viewers using ad blockers

Wikia is not accessible if you've made further modifications. Remove the custom ad blocker rule(s) and the page will load as expected.
Buster is a giant dog from The Ball. He constantly destroyed planets, thinking they were tennis balls.
After many failed attempts by Wander, Beeza and her people now live on Buster.
v - e - d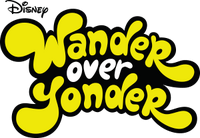 Locations
Lord Hater's Spaceship | Binglebopolopolis | Doomstone | Baaaaa-halla | Phunulon | Ballzeria | Buster | Doom Arena | Planet Ziziks | Flendar | Lord Dominatior's Spaceship | Arachnomorph Homeworld
Organizations/Groups
Insurgent Generals | Wander and Sylvia | Bounty Hunters | Lord Dominator's Army | Galactic Villain Leaderboard