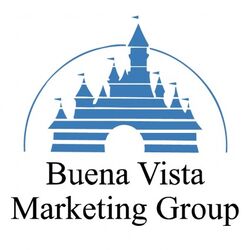 Buena Vista Pictures Marketing is the marketing arm of Disney Studios, a unit of media giant ABC-Disney. Buena Vista Pictures Marketing markets the theatrical release of all the films produced by Disney Studios. Disney Studios comprises Disney Pictures (Disney's animation), Pixar Animation (an animation company founded by Steve Jobs of Apple Computer and later sold to Disney), Walt Disney Pictures (makes Pirates of the Caribbean and other live-action family films), Touchstone Pictures (more adult, main-stream pictures), Hollywood Pictures (makes adult-related theme movies, such as the racy Colors of Night), and other smaller studios.
| | |
| --- | --- |
| | This page uses content from the English Wikipedia. The article or pieces of the original article was at Buena Vista Pictures Marketing. The list of authors can be seen in the page history. As with Disney Wiki, the text of Wikipedia is available under the GNU Free Documentation License. |
Ad blocker interference detected!
Wikia is a free-to-use site that makes money from advertising. We have a modified experience for viewers using ad blockers

Wikia is not accessible if you've made further modifications. Remove the custom ad blocker rule(s) and the page will load as expected.