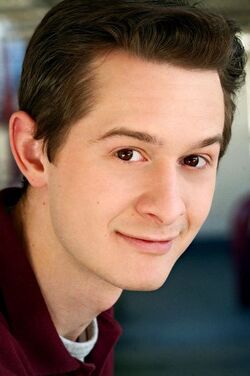 Brian Jones (born Brian Michael Jones on February 5, 1982 in Omaha, Nebraska) is an American actor. He was best known for his roles in Finding Amanda (2008), I Married Who? (2012) and An American Carol (2008).
His Disney roles included Sherman in the I'm in the Band episode "Weasels on a Plane", Guy in the Desperate Housewives episode "The Art of Making Art", and an "LA Muppet Performer" in Muppets Most Wanted.
Ad blocker interference detected!
Wikia is a free-to-use site that makes money from advertising. We have a modified experience for viewers using ad blockers

Wikia is not accessible if you've made further modifications. Remove the custom ad blocker rule(s) and the page will load as expected.