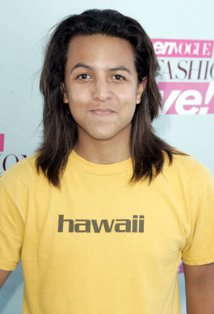 Brandon Baker (born April 28, 1985) is an American actor. He is known for the made-for-TV movies, such as Disney movies Johnny Tsunami and its sequel Johnny Kapahala: Back on Board as Johnny Kapahala, Mowgli in The Jungle Book: Mowgli's Story and additional voices in the Proud Family episode "Psycho Duck". In 2002, he appeared in episodes of the Disney Channel original series Even Stevens as Zack Estrada, such as "Easy Way", "Stricly Ballroom", "The Kiss" and "Surf's Up". Baker was invited to the 2007 Disney Channel games after Zac Efron dropped out.
Ad blocker interference detected!
Wikia is a free-to-use site that makes money from advertising. We have a modified experience for viewers using ad blockers

Wikia is not accessible if you've made further modifications. Remove the custom ad blocker rule(s) and the page will load as expected.