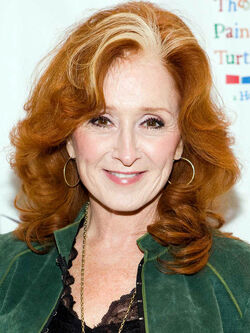 Bonnie Raitt (born November 8, 1949) is a renowned American blues singer-songwriter and slide guitar player. She contributed the song "Will The Sun Ever Shine Again?" in the 2004 Disney film Home on the Range. She also appeared  in The Country Bears. 
Ad blocker interference detected!
Wikia is a free-to-use site that makes money from advertising. We have a modified experience for viewers using ad blockers

Wikia is not accessible if you've made further modifications. Remove the custom ad blocker rule(s) and the page will load as expected.