The Binglebops are minor characters in the show Wander Over Yonder. They are seen in "The Greatest" as Lord Hater tried to conquer their planet.
Background
Personality
They are sweet and loving.
Physical appearance
They can be orange, pink, yellow, purple, and light blue, and are all small with antennae which have fluffy ends, along with a pair of large eyes that is outside the body.
Gallery
v - e - d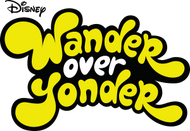 Organizations/Groups
Lord Hater's Army • Insurgent Generals • Wander and Sylvia • Bounty Hunters • Lord Dominator's Army • Galactic Villain Leaderboard
Locations
Lord Hater's Spaceship • Binglebopolopolis • Doomstone • Baaaaa-halla • Phunulon • Ballzeria • Buster • Doom Arena • Planet Ziziks • Flendar • Lord Dominatior's Spaceship • Arachnomorph Homeworld
Ad blocker interference detected!
Wikia is a free-to-use site that makes money from advertising. We have a modified experience for viewers using ad blockers

Wikia is not accessible if you've made further modifications. Remove the custom ad blocker rule(s) and the page will load as expected.