Bill Fagerbakke is an American actor and voice actor best known for voicing Patrick Star in the Nickelodeon animated series, SpongeBob SquarePants. He is also known for his TV roles, such as Michael "Dauber" Dybinski in the ABC sitcom Coach, which ran from 1989 to 1997.
He has provided many different voice roles for various Disney projects such as Broadway in Gargoyles, Kurt and Larry in Lloyd in Space, Myron in Kim Possible, Pi in Space Buddies and various other roles listed below.
Disney Filmography
Disney Roles
Gallery
v - e - d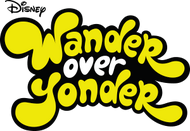 Organizations/Groups
Lord Hater's Army • Insurgent Generals • Wander and Sylvia • Bounty Hunters • Lord Dominator's Army • Galactic Villain Leaderboard
Locations
Lord Hater's Spaceship • Binglebopolopolis • Doomstone • Baaaaa-halla • Phunulon • Ballzeria • Buster • Doom Arena • Planet Ziziks • Flendar • Lord Dominatior's Spaceship • Arachnomorph Homeworld
Ad blocker interference detected!
Wikia is a free-to-use site that makes money from advertising. We have a modified experience for viewers using ad blockers

Wikia is not accessible if you've made further modifications. Remove the custom ad blocker rule(s) and the page will load as expected.