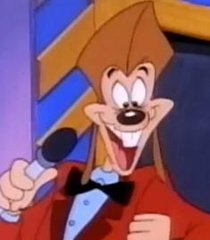 Harold Hatchback (a.k.a. Biff Fuddled) is the public announcing host and Pete's rival, that appeared in the Goof Troop episodes "Wrecks, Lies, & Videotape", "Buddy Building", "Mrs. Spoonerville", and "Slightly Dinghy". He was voiced by Rob Paulsen & Patrick Duffy.
Gallery
Ad blocker interference detected!
Wikia is a free-to-use site that makes money from advertising. We have a modified experience for viewers using ad blockers

Wikia is not accessible if you've made further modifications. Remove the custom ad blocker rule(s) and the page will load as expected.