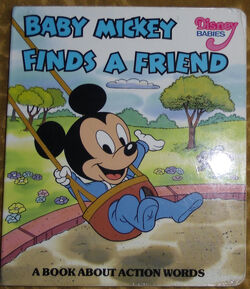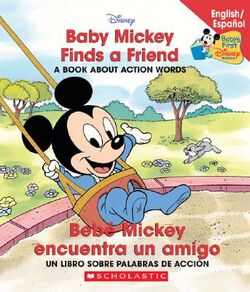 Baby Mickey Finds a Friend is a 1988 Disney Babies book about action words featuring the toddler version of Mickey Mouse. It was reissued in Spanish by Scholastic in 2005.
Details
Board book: 8 pages
Publisher: The Walt Disney Company/Weekly Reader (1988)
Language: English
ASIN: B000AO4J80
Ad blocker interference detected!
Wikia is a free-to-use site that makes money from advertising. We have a modified experience for viewers using ad blockers

Wikia is not accessible if you've made further modifications. Remove the custom ad blocker rule(s) and the page will load as expected.