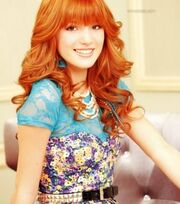 Avalon Greene is one of the main characters in the film Frenemies.
History
She runs the blog GeeklyChic with her best friend Halley. She is very good at talking to people, and is the opposite of her friend Halley. She became Halley's frenemy when only one of them could stick with the job of head writer for a famous magazine. She and Halley tell the stories of the film.
Ad blocker interference detected!
Wikia is a free-to-use site that makes money from advertising. We have a modified experience for viewers using ad blockers

Wikia is not accessible if you've made further modifications. Remove the custom ad blocker rule(s) and the page will load as expected.