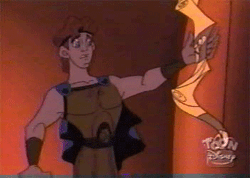 The Armageddon Bow was the temporary weapon of Ares, the God of War. It was forged by Hephaestus. It can speak but it also nags a little which got on to Phil's and Ares' nerves but amused Hephaestus once Ares found out the bow was female and yelled out the name of the God of the Forge in rage. Athena had Hercules try and steal it for her. Its current owner is Cupid, whose arrows cannot miss now thanks to the bow.
Ad blocker interference detected!
Wikia is a free-to-use site that makes money from advertising. We have a modified experience for viewers using ad blockers

Wikia is not accessible if you've made further modifications. Remove the custom ad blocker rule(s) and the page will load as expected.