Ariel's Grotto is a character meet-and-greet attraction located at Magic Kingdom and Tokyo DisneySea.
Disneyland version
Formerly a colorful grotto in which Ariel, in mermaid form, was available for autographs and photo opportunities. The meet-and-greet area was decorated with starfish, coral, and waterfalls. King Triton's Fountain leading to the grotto featured a soft-surface "sandy beach" play zone dotted with jumping fountains. In August 2008, the area at was closed. It has now been re-themed to Pixie Hollow, a Disney Fairies meet-and-greet attraction amid over-sized 'plants' which gives guests the sense of being the size of a fairy.
Magic Kingdom version
In April 2010, the Ariel's Grotto attraction at Magic Kingdom was closed. It reopened as part of the New Fantsyland expansion along with the ride Under the Sea: Journey of the Little Mermaid. It features a similar meet-and-greet, beside the attraction. It is in a cave, next to Prince Eric's Castle, surrounded by waterfalls and large rock formations.
Ariel's Grotto was also the name given to the former 20,000 Leagues Under the Sea: Submarine Voyage lagoon after its closure. For this, a King Trito spouting statue was added, both waterfalls were shut off, and were covered with a vine-like scrim.
See also
References
v - e - d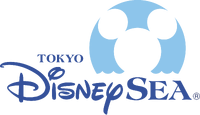 Former Attractions
Sindbad's Seven Voyages • StormRider
Ad blocker interference detected!
Wikia is a free-to-use site that makes money from advertising. We have a modified experience for viewers using ad blockers

Wikia is not accessible if you've made further modifications. Remove the custom ad blocker rule(s) and the page will load as expected.